"Not A Box" Design Challenge - CLASS FULL
(Ages 4-6)


Saturday, December 9
10 - 11:30 a.m.
"Not a Box"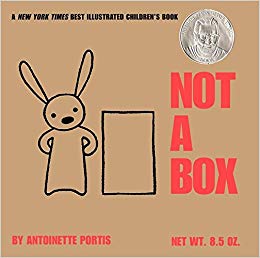 Join your child for an engaging, hands-on Little Makers Design Challenge. This activity is inspired by the popular children's book, Not a Box, pairs parents with their children in the fun task of imagining, designing, and building a solution for a fictional character.
Our "Not a Box" design challenge will ignite children's imaginations as they explore the endless possibilities of what can become of a cardboard box. Parents will participate with their child in this building activity which introduces the fundamentals of engineering -- and, with a bit of creativity, your child will discover that a box can become anything he/she imagines it to be! The activity will be led by Peck's expert faculty and is sure to be inspiring and fun. All materials will be provided.
This event is free and open to the public; perfect for families interested in exploring the possibility of a Peck education for their child. Due to limited space, early registration is highly recommended.
This class is currently full. Please complete the form below to add your name to our waitlist and we will contact you if a space becomes available. Thanks for your interest!